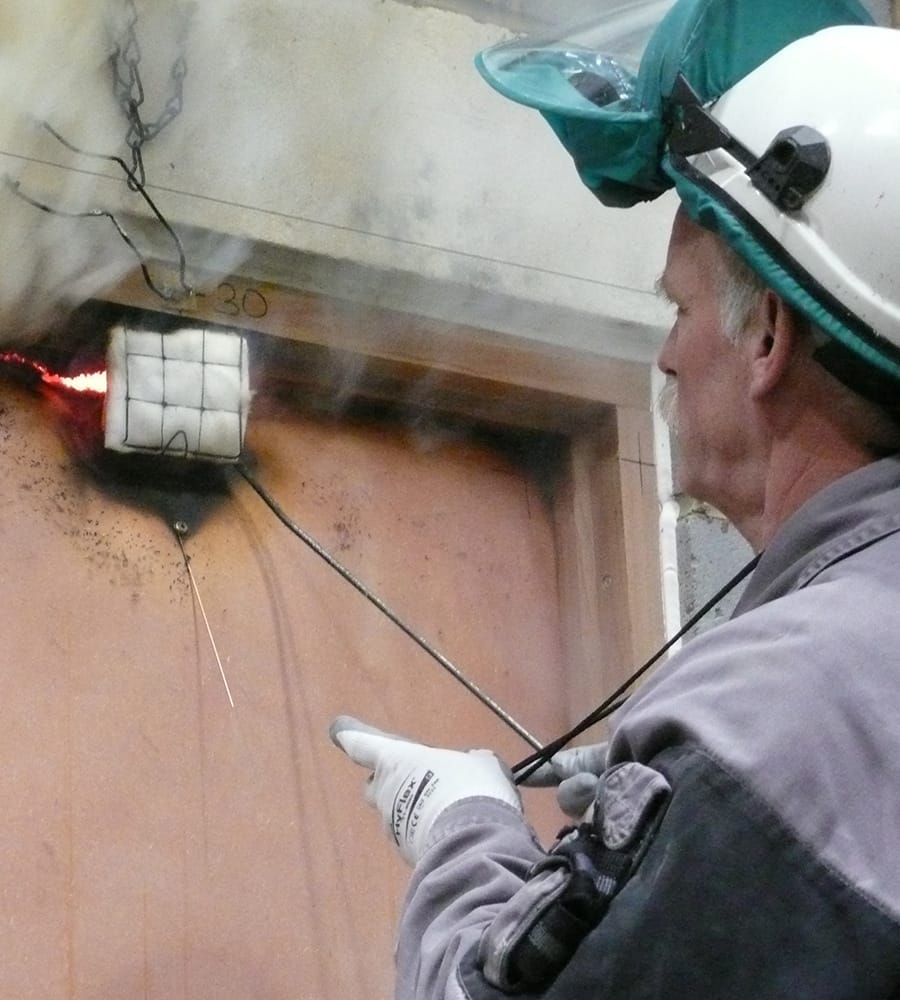 Doors and Shutters - Fire resistance testing and product development
For buildings to function adequately they of course require the appropriate deployment of doors and shutters. Where these are located within fire resisting walls and partitions it is essential that the base fire performance, and hence compartmentation, is not compromised.
The required fire performance in terms of Integrity, Insulation and Radiation, for any given situation will, be dictated by the presiding building code/legislation, which will also define the relevant test standard against which the conformity assessment must be made. Cambridge Fire Research (CFR) is able to conduct UKAS accredited fire tests to all major British, European, US and International standards on door and shutter assemblies, as listed below. Any design and test guidance within the standard should be strictly followed to ensure that compliance is achieved, together with the widest field of application.
Dependent on the result in test some standards will offer an automatic extension to scope of the tested design. Otherwise increased scope may be obtained by product assessment. For further guidance on this process please consult CFR. As an Approved Body, CFR test evidence can be used for the purposes of UKCA marking and 3rd-party approval. CFR tests are also recognised for UL certification.
Full Scale Testing
Vertical Elements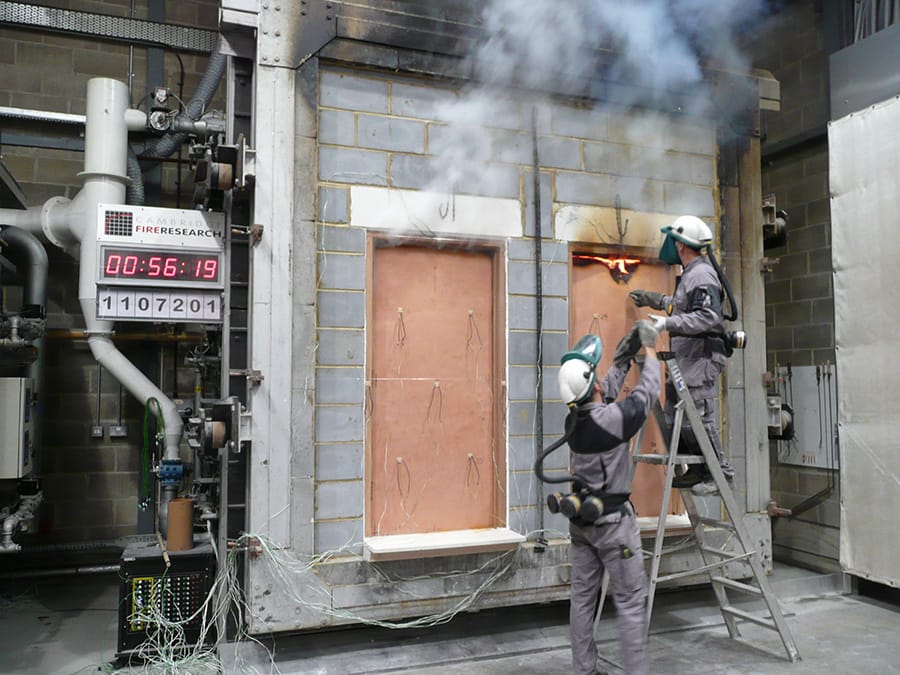 Exposed area 3.0(h)x3.0(w)m
Medium Scale Testing
Vertical Elements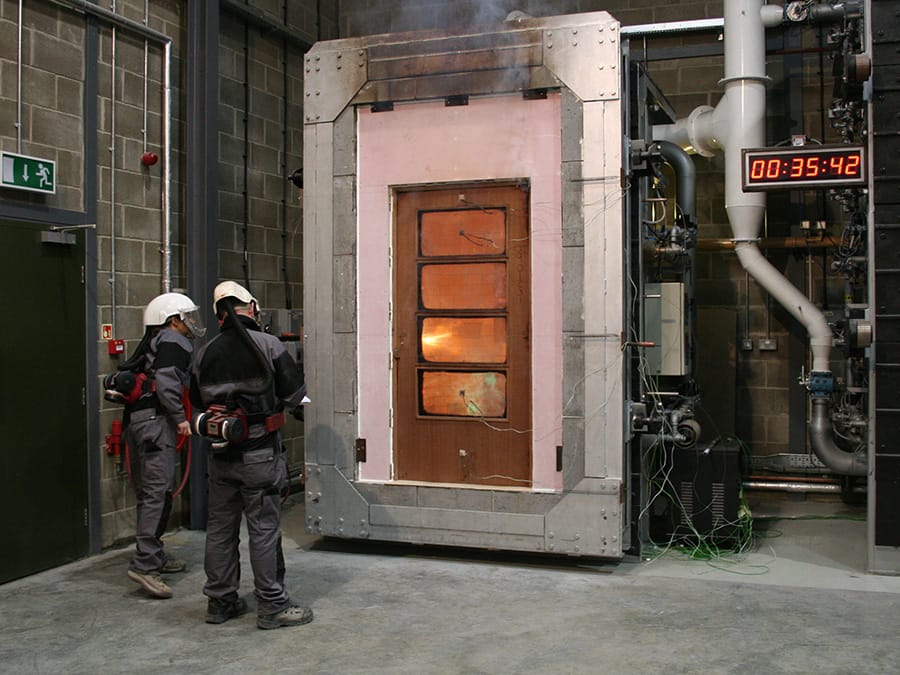 Exposed area 2.4(h)x1.35(w)m
ASTM/UL Hosestream
High pressure water jet
After a designated period of fire exposure, the exposed face of the test specimen is subjected to a prescribed high pressure water jet regime.
If required CFR may be able to help with specimen installation. Please ask for details.
Test Standards
BS 476 Part 22:1987 Sections 6, 7 and 8
BS EN 1634-1:2014
ISO 3008:2007
UL 10B:2009
UL 10C:2016